Volunteer Opportunities
Earth, Sea & Sky Global Volunteer Opportunities
Earth, Sea & Sky Global is building an international volunteer network to help serve the many different countries and localities desperately in need of your help and assistance. At the moment we are concentrating on volunteer projects in Gerakas, Zakynthos in the Greek Islands – but hope to expand in coming months to provide volunteers to projects further afield in Greece and abroad.
The Location – Gerakas, Zante – Zakynthos, the Greek Islands (click for more info)
Zakynthos, also known as Zante, is a truly idyllic location to participate in an Earth, Sea & Sky Global volunteer project. The beautiful island of Zante is home to stunning beaches, rocky coves, lush green forests and charming rural villages. With some busy toursits resorts as well, it is true when they say that Zakynthos offers somthing for everyone.
The Earth, Sea & Sky Global Volunteer base is in Gerakas, on the southern tip of the island of Zante. Gerakas is one of the most naturally beautiful spots in Zakynthos with a long sandy beach and fantastic rural countryside to walk around and explore.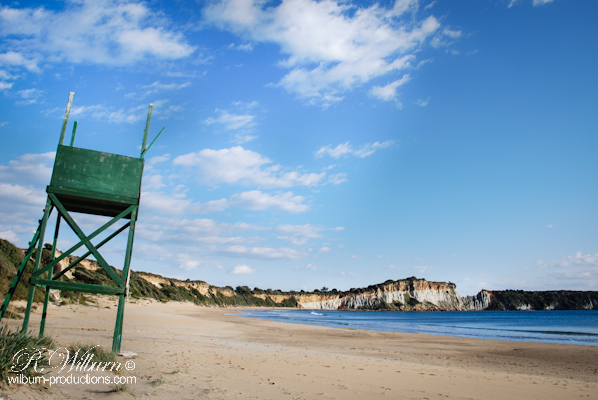 With regular direct charter flights to the island over the summer it is easy for volunteers to fly in directly from a number of countries across Europe.
Volunteer Highlights
Gain experience combining sustainable tourism and conservation issues
Learn about the basic care and maintenance of aquatic, marine and reptilian animals at our Rescue Centre
Enjoy the thrill of seeing the Loggerhead Caretta caretta sea turtles and hatchlings in their natural environment
Catch a glimpse of the very shy and extremely endangered Mediterranean Monk Seal (Monachus monachus)
Make a great first step towards your career in practical conservation
Make a lasting one-off contribution to the preservation of endangered species
Experience Greek culture first hand
Explore the picturesque island of Zakynthos with the possibility to enjoy eco-friendly island tours
Time off every day to relax and unwind during your volunteer post in Greece
Volunteer Project Aims in Gerakas, Zakynthos  
The scenic island of Zakynthos has attracted more and more tourists over the years and is battling to cope with the huge summer influx of bodies, waste, traffic, noise, litter and pollution.
Rubbish and waste being dumped on the beaches, boats and watersports are causing dangers in teh seas – meaning the Loggerhead sea turtles and Mediterranean monk seals, both endangered, are extremely affected by the presence of mass tourism, as people and development encroach upon and spoil their natural habitats.
The aim of the Earth, Sea & Sky Global volunteering programme in Gerakas, Zakynthos is to show how conservation and sustainable tourism can work together to benefit tourists, the locals and wildlife alike. We believe that everyone can live in harmony together, and our volunteers help to ensure that this Earth, Sea & Sky Global dream becomes a reality.Volunteers help with both short term and long term solutions. In the short term you can help to clean the beaches, excavate the turtle nests and monitor the hatchlings, and in the long term volunteer educaiton of tourists and locals alike, as well as ongoing fundraising efforts, can help to solve the threats of the future.
Group Size
The number of Earth, Sea & Sky Global volunteers in Zante varies at any given time. Ranging from one to 15 volunteers – you will join the team that works at the Turtle Rescue Centre throughout the year to help with their ongoing efforts in conservation and protection.
Volunteer Accomodation (click to see more)
Your accommodation in Gerakas, Zakynthos is in a group of five charming, freestanding cottages situated amongst olive groves in Gerakas. Each cottage sleeps three people comfortably. Each cottage is fully equipped with a kitchenette, separate bathroom and combined living/dining area. There is access to a washing machine and BBQ on site.
From the cottages it is just a short walk to Gerakas beach and the Turtle Rescue Station are all down the road. Volunteers may rent a car if they wish, however most find they have everything they need in the charming region of Gerakas for a rewarding volunteer experience and a relaxing, peaceful stay in Greece.
Skills and Experience
No previous qualifications or experience is required. Training is provided on site with the majority of participants able to undertake most duties with minimum supervision within a week.
A driver's license is desirable although not essential. However, preference will be given to applicants holding a manual driver's license, and have been driving for at least 1 year. Additional languages are particularly useful for communicating with tourists at the Rescue Station and during workshops and excursions.
If you have specific training in any field, work or study; or are confident with or have a particular hobby or interest (i.e. handyperson skills, writing, photography) then please let us know.
Volunteering Roles & Details
The Gerakas Volunteer project is currently open from April to October; due to extend over the whole year once the Rescue Station is completed in 2012.
Volunteers will be required to work between 6 and 8 hours per day – split into either 2 or 4 hour shifts. These shifts include very early mornings and/or late nights. Allocation and frequency of shifts are dependent on time of year and number of available volunteers.
Earth, Sea & Sky Global Volunteers will be involved in the cleaning and upkeep of tanks and enclosures, as well as the basic care of aquatic and land animals including: fish, terrapins, snakes and birds.
General maintenance and handyperson work at the Rescue Station and volunteer accommodation requiring low to medium skill sets.
Throughout the season, volunteers will be actively involved in visitor and tourist education, through information sessions, of the issues facing the animals and habitats of the Zakynthos National Marine Park.
Rescuing any injured wildlife, providing basic medical assistance if necessary, and reporting injuries or fatalities to the Coordinator.
Specialised technical support with a focus on providing maintenance duties, like painting, basic carpenter work, operating the water-supply system, etc. These volunteers will need to have previous experience in technical or tradesman work.   Writing of reports, articles and copy for publication on websites and submission to various wildlife protection organisations and management bodies.
Research, collection and collation of data on the endangered flora and fauna species of the Ionian Islands. Entering that data and findings into databases.
As well as all this, the team will help with the fundraising for the Sea Turtle Rescue and Rehabilitation Station and are encouraged to create and suggest ideas to raise money.
In addition to the above, seasonal based tasks will include:
EARLY SEASON (APR-MAY)
Island surveys, beach and forest walks to assess damage on wildlife habitats from: dune destruction, illegal development, pollution, hunting. Regular forest and beach cleans. Public awareness and Rescue Station duty.
HIGH SEASON (JUNE, JULY, AUGUST)
Public awareness and Rescue Station duty – involves acquainting tourists with our conservation work, providing information on the many unique species of flora and fauna of the Ionian, how they can contribute to our protection efforts, and selling merchandise to raise funds for the project.
Habitat and population assessment of the Loggerhead sea turtle and the Mediterranean Monk Seal to assess damage and pressures of tourism activities.   Volunteers may also accompany tourists on catamaran sailing trips, island tours and nature walks, providing them with vital sea turtle, monk seal and wildlife conservation guidelines. Regular beach and marine cleans, as part of the PADI Aware International Cleanup Event – includes skin diving and snorkelling.
LATE SEASON (SEPT-OCT)
Public awareness and Rescue Station duty. Migrating bird species population assessment – early mornings and evenings.   Identify and report areas that have been affected by human presence – pollution, light and sound disturbances.
Beach and forest rubbish clean-ups, to tidy up after tourism madness. Island surveys, beach and forest walks, to assess damage on wildlife habitats: dune destruction, pollution, hunting.
WINTER MONTHS (NOV-FEB)
After completion of the Rescue Station in spring 2012, on-going maintenance, handyperson and technical support work will be required.
If there are injured sea turtles in care, tasks include preparation and administration of food, operation of the sea water supply systems, carrying and cleaning the animals, as well as cleaning the facilities and equipment.   Public awareness activities include the running of exhibition area and providing information. Island surveys, beach and forest walks to assess damage on wildlife habitats from dune destruction, illegal developments, pollution, hunting.
Project Fees
Participation fees include administration and training cost, accommodation, bed linen and towels, project enrolment and donation, information pack, and a 1 year individual membership to Earth, Sea & Sky Global.
Earth, Sea & Sky Global is not in a position to offer financial assistance or give refunds. Participants cover all their travel, food and insurance expenses.
Duration Cost
2 weeks £380
3 weeks £515
4 weeks £640
5 weeks £760
6 weeks £880
7 weeks £995
8 weeks £1,115
9 weeks £1,240
10 weeks £1,365
11 weeks £1,485
12 weeks £1,600
Please note: Food and a Cooking are NOT included!! Volunteers are responsible for budgeting and preparing their own food – we estimate you consider €5 to €15 per day, more if you intend to eat out regularly.
Shopping and food prep can be done individually however, we recommend sharing and working in one large or smaller teams to make the best use of your shopping budget. A car and driver will be provided once a week to take elected volunteer shoppers to the large supermarket in Town, good organisation is a must! Advice and guidance to organise and plan will be provided by the Project Leader.
Volunteers get a free day for every 10 worked. A fortnightly barbeque party will be organised and prepared for the volunteers by the Project Leaders. During free time, activities available to volunteers include walking, swimming, horse riding and diving. A visit into Zakynthos Town is a must. There will be plenty of time to relax on the beach and enjoy the local surroundings.
General Requirements
Applicants are required to be 18 years or over at the time of their placement.
Enthusiasm and commitment for the protection of the natural environment is necessary.
A good understanding of English is essential, and potential volunteers will only be considered for participation if able to communicate in English on at least an intermediate level.   Applicants must carry a valid health insurance policy, or equivalent, for the duration of their placement. Proof of cover must be provided.
Minimum period of project placement is 2 weeks, however longer term participation is highly encouraged.   Participants must be prepared to work under hot summer conditions on a daily basis.
Flexibility is a must, as conditions or required tasks and shifts can change at short notice.
Volunteers are selected on an individual basis. Groups of more than two persons are not accepted for the project in the same period of time.
Volunteers must be prepared to experience communal life, of living and working in a shared house, and operate as members of a small team.
The ability to live and co-operate with people of different cultures and backgrounds is essential.
Volunteers are trained and supervised by Project Leaders and experienced members. They must be prepared to participate in every aspect of the work. Duties are allocated on a weekly rota and may include working throughout the night or long hours during the day.
Volunteers are expected to behave in a civil and responsible manner at all times, whether on or off duty. Unsociable, inappropriate or risky behaviour, or failing to follow the Coordinators instructions, will not be tolerated and may result in expulsion from the project.
Physical Requirements
It is essential that you accurately evaluate your own ability to meet the conditions detailed below in order to safeguard your health and safety, and ensure that you can participate fully and effectively. Following is a list of conditions you need to be aware of and to consider before committing to the project:
While there are no extreme physical conditions or psychological demands, you should be fit and confident enough to walk at least 3-5 km (2-3 miles) of beach and/or uneven forest trails for up to 3 hours at a moderate pace.
You must have good night vision; you will be walking with very limited light and/or a red light, during night time patrols.
You must be able to wake up early and carry about a 2.5 kg (5 lb) pack – backpacks are used to carry the team's field equipment – while walking on sand and forest paths.
Walking on uneven ground is difficult and not recommended for people with heart conditions, prosthetic limbs, or limited mobility.
Phobias to snakes and insects will pose a problem, although encounters with snakes in the wild are unlikely.
If you are allergic to insect bites, bees or wasps please come prepared with appropriate medication or epi-kit.
To avoid dehydration and other heat related conditions, you are advised to bring a reusable water bottle in order to stay hydrated during field activities.
Minor injuries or scrapes due to falls or tripping over obstacles on unsealed paths can occur while working.
Allergies or phobias to domestic pets will be problematic. There are resident domestic and farm animals living in and around the volunteer accommodation.
Volunteers will spend a considerable amount of time outdoors, often exposed to the elements. Appropriate skin and sun protection is highly recommended.
Temperatures in the height of summer – July and August – can go beyond the average highs of 40°C (104°F). If you are sensitive to heat or strong sun, consider participating on the project outside of peak season.
Submission of a Medical Clearance Form is required from all volunteers wishing to participate on the project.